Over the coming weeks in a 6 part mini-series, I'm going to show you how you can build your A-Team of Financial Advice Professionals. We'll introduce all of the team members you'll need for success, and take a deeper dive into what each of them does, what they don't do (or aren't legally allowed to) – and which professionals you should be asking for advice about which subjects.
Episode 1: Financial Adviser
Episode 2: Accountant
Episode 3: Mortgage Broker
Episode 4: Conveyancer
Episode 5: Estate Planning Solicitor
Episode 6: Real-Estate Agent
DIY will only get you so far….
As we get older (and hopefully wiser) most of us begin to appreciate that we just can't do it all ourselves. Where we used to be our own hairdresser, mechanic, cleaner, home handy-man etc, we gradually outsource these jobs to experts who do it more efficiently, to a better standard, and in half the time. In fact, these relationships become so integral to our daily lives that once we find "our guy" (or girl), we won't even think about taking the job back ourselves – or heaven forbid, using someone else. Outsourcing to trusted experts is how we get to spend more productive time in our own area of expertise, and how we can create more time for our family and enjoying life!
Actual image of my out-of-control hair while I was waiting to cross the QLD border during the pandemic to see "my guy".
So, if your goal is to have great hair, a reliable car, and a clean house you need to find yourself a great hairdresser, a decent mechanic, and a good cleaner. But if your goal is to create Wealth for yourself and your family, then you need to build an "A-Team" of financial professionals. When it comes to your finances the B-Team just won't cut it – it's more than your hair on the line!
To get things started we're going to need a captain – someone to steer the ship and take control because without the right person at the helm the crew will start to get unruly and the destination will never be reached. That person – the 1st member of your A-Team is a licensed Financial Adviser (or Financial Planner).
Financial Adviser (Financial Planner):
Everyone has their own idea of what a Financial adviser does depending on their particular needs or experience – some people think it's all about investments, others think it's about superannuation, or life insurance, or saving and budgeting. Whilst these things are indeed important, they're just elements of a financial plan.
CHG Financial Advice is about helping you move from uncertainty toward Clarity, Success, and Freedom –
from where you are, to where you want to be.
We work with you to understand what's important to you and your family, then we develop a strategy to help you achieve the financial success you deserve. Depending on your goals and the strategy you need to help achieve them we might need to get some other professionals involved – professionals with deep expertise in a specific element of your plan.
A good adviser takes a helicopter view of your financial life –  they are a strategist, a coach, and a project manager. A good adviser may also have deep technical expertise in many of the elements of your strategy, but they are wise enough to know that the best overall result comes from project managing a team of technical experts, and they are humble enough to not pretend to be a one-man or one-woman team.
On your wealth creation path, you will be faced with a series of critical options & choices that will either present a risk or an opportunity. A good Financial Adviser will help ensure that every decision keeps you on track to meet your financial goals. The compounding effect of a series of good life choices can have a profound impact on your wealth over time, and just one poor choice can undo a lot of good work so developing a robust decision-making framework is incredibly important!
To Build a Home you Need a Builder:
Aussies love their property, so let me give a housing example to articulate….
Imagine trying to build a house yourself. You are responsible for the overall design and plans, the construction of the foundations, frames, & all associated carpentry and for engaging suitable trade professionals to complete the parts that you can't (or are not legally allowed to – a qualified sparky must do your electrical, a qualified plumber must hook up your plumbing etc). Unless you're a builder or a carpenter you just wouldn't dream of it.
You aren't familiar with the Australian building code and associated regulations.
You can't effectively communicate with all of the various sub-contractors because you don't speak their language fluently.
Your subbies will be frustrated as hell with you and will likely do a worse job than if they'd been engaged by a professional builder.
It will take more time, more stress, more stuff ups, and achieve a poorer overall result than using a builder.
It will test your relationship in ways you could have never imagined! (fortunately, wifey and I made it through our reno's in one piece).
It will cost you far more than it should.
The product you create will be valued far lower than it should be.
It's more expensive because you don't get trade discounts.
Most people tend to recognise the above pitfalls when it comes to building houses so rather than going it alone, they engage a good builder – better quality, less stress, faster completion… the choice is a no-brainer. Yet when it comes to finances, many people try to go it alone – or they do the equivalent of hiring an electrician to do the job of the builder (Asking their accountant or mortgage broker, or real estate agent for financial advice). Both of these options are fraught with danger, and there is a real risk that you may get the financial equivalent of this….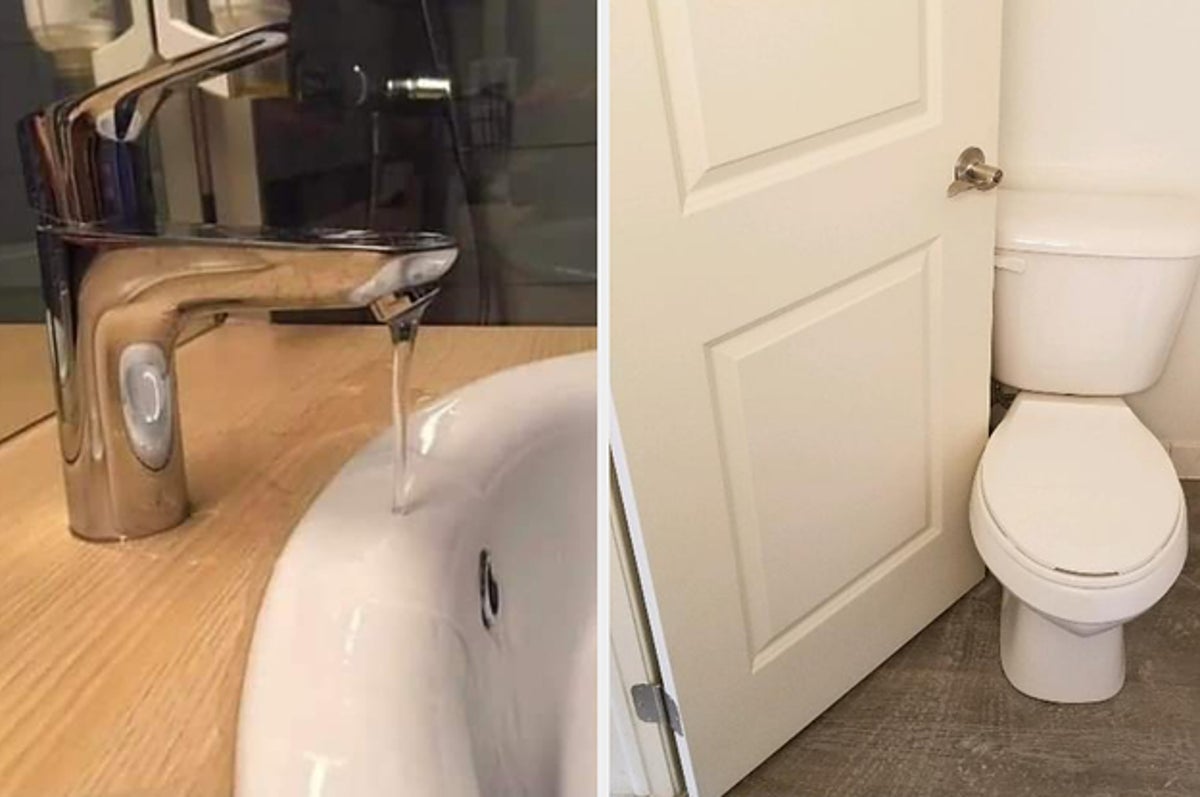 A Financial Advisor (or Planner) is the equivalent of your builder, and a good one will make your life a breeze. In fact, part of their role is helping you find and recruit the rest of your A-Team. We will become the central point for management of your overall Financial plans – and together we'll engage the other members of your A-team from our amazing network of local experts.
Who can give financial advice:
The reason that a qualified financial adviser should be the first member of your A-Team is that they are the only member of the team legally allowed to provide personal financial advice. This means anyone providing personal financial advice needs to be an authorised representative of a company holding an Australian Financial Services Licence (AFSL). ASIC provides a list of qualified financial advisers here where you can view an adviser's relevant training and qualifications, professional memberships, and whether they have had any disciplinary actions.
What a Financial Planner should do:
Help you qualify & quantify your financial goals.
Design a strategy to help you achieve them, comprised of the following elements

Your Income Plan (including cashflow & taxation considerations)
Your Debt Plan
Your Investment Plan
Your Retirement Plan
Your Personal & Asset Protection Plan
Your Succession & Estate Plan

Implement your agreed plan & bring it to life.
Engage with 3rd party financial service providers required to achieve your plan (solicitors for estate planning, Accountants for setting up business structures, or tax, Mortgage Brokers for finding the best bank for your Debt plan etc).
Be a sounding board for life's big decisions so that you remain on track to achieve your goals.
Help you adjust course when you're off track, and give you the confidence to spend & enjoy life when your goals are on track.
Take the stress of financial management off your plate so you have more time to spend on what is important – enjoying life.
Be transparent and consultative.
What a Financial Adviser shouldn't do:
Make your plan about "Financial Products" (They're just not that important compared to the strategic elements of a plan).
Sound like a salesperson – run a mile.
Promise you outrageous investment returns (if it sounds too good to be true it usually is).
Be an 'order taker' – they should be consultative and consider your choices & preferences, but if you're just asking them to implement your strategy… they're not going to be adding much value. Let them advise.
Pretend to be an expert at everything – some advisers do have amazing technical expertise across various elements of advice, but they also need to be experts at choosing experts.
Add complexity for complexity's sake – there is beauty in simplicity. A good adviser can make the complex simple, a bad one might use complexity to bamboozle and frame themselves as a technical expert that you "need".
How do you find the right Financial Planner?
Many advisers will offer a free initial consultation – we call it a "Right Fit Meeting" – an opportunity to meet face-to-face, to see if you have a need we can help with, to make sure we can out you in a better position, and to see whether we share the same beliefs and values.
Use this meeting to see if the adviser is someone you feel comfortable sharing your thoughts, feelings, and finances with.
Trust is important – do you feel like the adviser is trustworthy, has care, and empathy. Are they truly trying to understand what is important to you, and do they have your best interests at heart?
Make sure they clearly articulate what they do, how they do it, and how it will help you. If an adviser can't clearly articulate their value proposition how will they help you gain clarity and make the complex simple?
Use Google reviews to see what clients have to say about the adviser or business.
Take the first Step in building your A-Team:
You can read all about CHG Wealth, and our advisers Saul & Lisa at our Financial Advice & Wealth Management page. You can also read about who we work with, and our advice process. Your first meeting is absolutely free, so don't hesitate to book a discovery meeting to see if you can find the first (and most critical) member of your A-Team.
Next installment we'll meet the 2nd member of your A-Team – Your Account for a deeper dive into what they do, what they don't do, and how to find a good one.